In early April 2022 VirTrain ran a series of workshops at VET schools in Trento, Italy.
The project consortium organized a 4 day on-set training in early April 2022 in the Trentino region, Italy. A consistent training with thematic and skill-developing progression the stay was divided into individual visits at local institutions whose employees took part in VirTrain as participants. Credit is due to Mr. Francesco Pisanu of the Provincia Autonoma di Trento who prepared and organised the whole training, as this set-up has proven to be quite beneficial.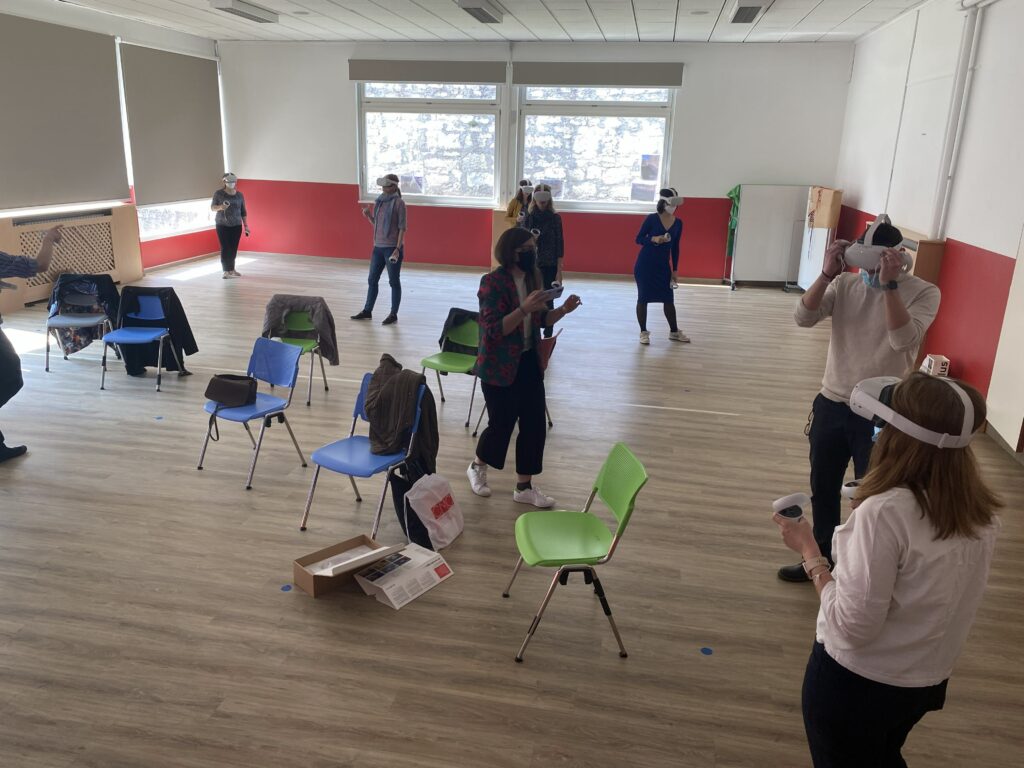 The 4-day series took participants to 3 schools and the headquarters of Department of Education and Culture of the Autonomous Province of Trento.
We worked with an array of specialisations – The different vocational focus of the participating schools was rather wide and such diversity was a challenge as well as a great added value to the project. Language teachers working in the VET naturally share a majority of the needs as they cater to their students in the different vocational contexts. However, the differences among the specialisations forced the VirTrain team to research and recommend new and relevant applications to work with (for example the arts-focusedarts-ficused app Spatial proved to be well applicable at one of the schools (Centro MOda Canossa, Trento) to teach topics in the field of the digital fashion.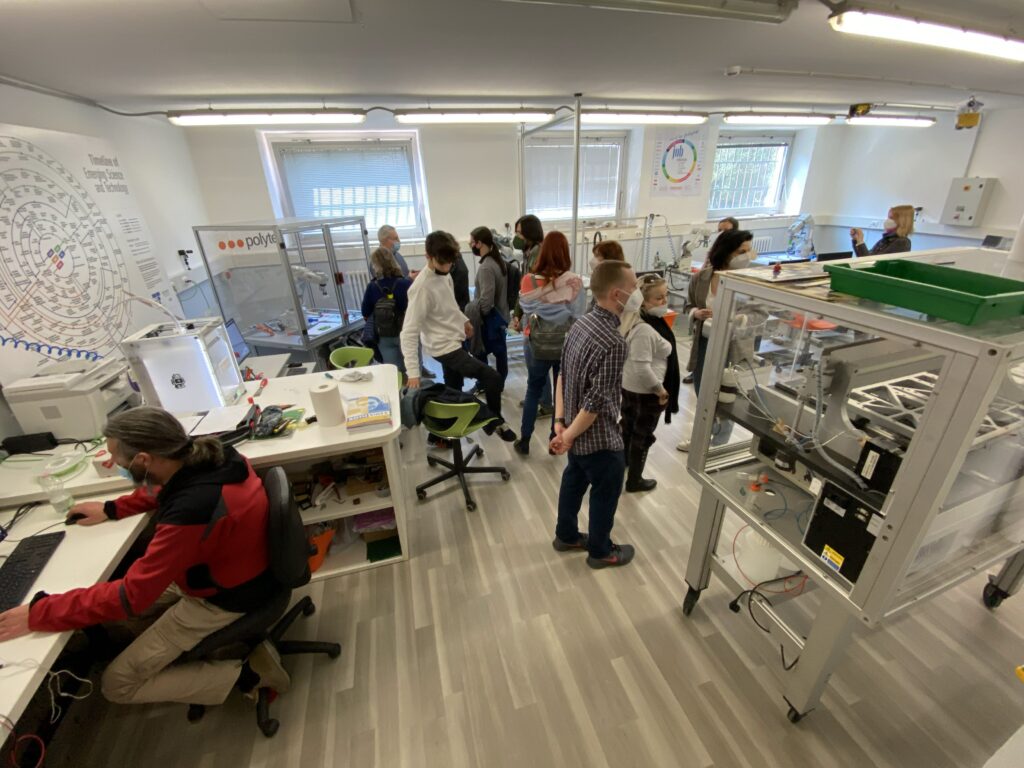 The training was organized as follows:
Introductory session – trainer and participant introductions, expectation-setting, a presentation on the theoretical framework, revision of the material covered in the online course, familiarisation with the hardware (headset unboxing, activation, first steps)
Teaching applications – participants were led to familiarise themselves with the key applications – Immerse, Engage and Youtube VR. Trainers performed a set of sample activities with participants acting as VET language students. Technical support and troubleshooting were provided during the
session. The session concluded with brainstorming on possible teaching activities.
Activity design & practice – participants worked mostly independently in couples and small groups, experimenting independently with the available applications and content of their own interest. Most of the session was then devoted to designing individual teaching activities and their immediate testing with other participants (and also trainers) acting as students. The session concluded with feedback on the first teaching experiences in VR and generating ideas on complete lesson plans.
Lesson-plan development preparation, feedback – participants were presented the lesson-plan concept and examples of finished lesson-plans. After a short discussion on the specifics of their vocational focus and understanding of the task participants were asked to build their first lesson plans based on the activities and experiences from the previous days.