A global event organized by our supporting partner of VirTrain – Californian strartup Immerse.online brought together researchers focusing at language acquisition in VR.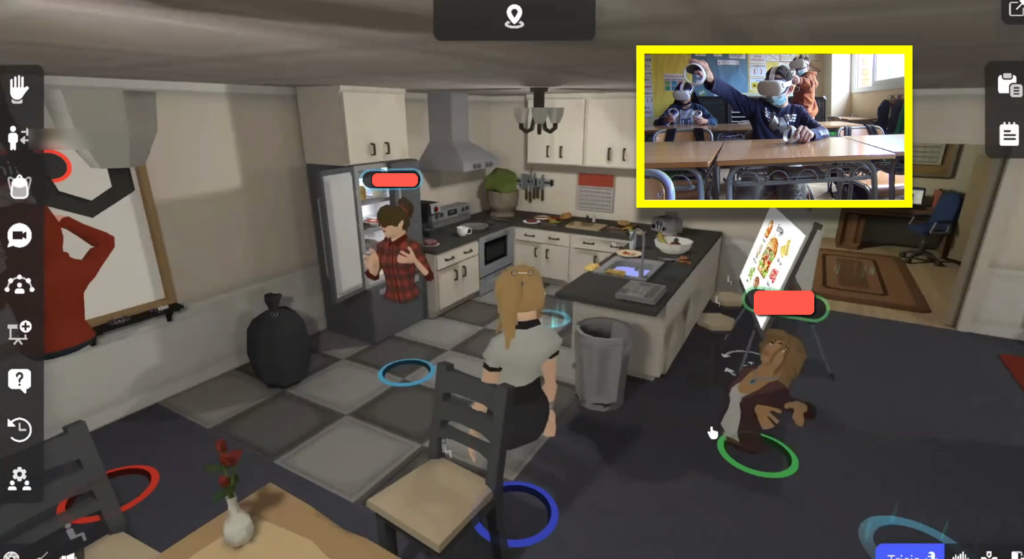 VirTrain's expert Lukas Macenauer presented the project at the Immerse Research Symposium on July 23rd 2022 alongside renowned VR researchers from around the world.
These speakers list went as follows:
Euan Bonner, Kanda University of International Studies
Ilaria Compagnoni, University of Venice
Sangmin Michelle Lee, Kyung Hee University
Randall Sadler & Tricia Thrasher, University of Illinois
Susanna Nocchi, Technological University Dublin
Lukas Macenauer, Moravian Training Institute
Cristina Obae, Tampere University of Applied Sciences
Yukie Saito, Chuo University
You can watch all the presentation here.