Welcome to the VirTrain project!
We bring teaching methodology to Virtual Reality.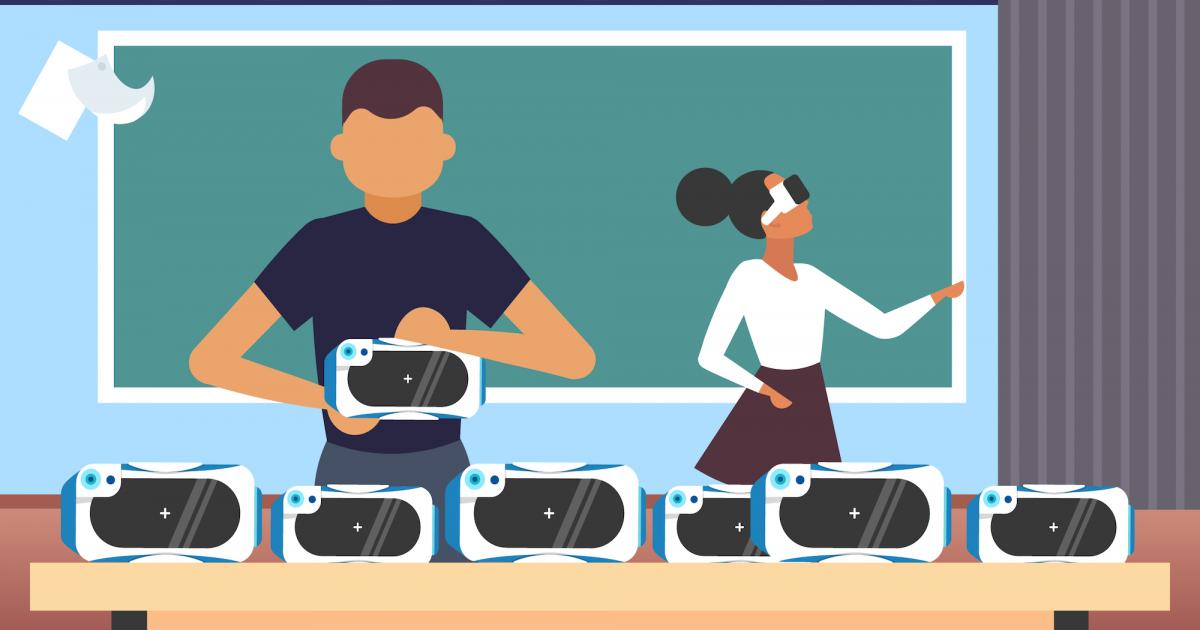 Goal
The overall aim of the project Virtual Reality in Teaching (VirTrain) is to bring modern technologies and especially virtual reality directly to the hands of teachers to enhance the quality of teaching and learning in VET. Project goal is to map the training needs, show the benefits of Virtual reality (VR) to the full extent, train the teachers and develop their teaching skills and especially overcome the potential barriers to the use of VR in Teaching and Learning
Long term Benefits
The use of a "low-threshold" approach to the introduction of virtual reality into pedagogical practice, providing practical experience with technologies so that VET professionals can become familiar with their various forms.
Making available the availability of virtual reality in the sub-area of ​​acquiring language skills in vocational education for a wide professional audience.
Making this promising new approach available in everyday practice.
Activities
Reality mapping to inform language education professionals about the usability of virtual reality.

Development of original methodology for virtual reality courses.

Purpose-built course for teachers.

Database of virtual reality lessons.

Final methodology: How to teach professional language skills in virtual reality.

Multilingual One-Stop-Shop website – everything for virtual reality in vocational education and training from beginners to experts (all project materials and results available in one place).

Online course in Moodle July-August 2021

Face to face course for 15 teachers from Italy, Spain and Czechia (5 for each country) from 8. or 9.9. 2021, 4 days in nice Moravia wine region

Post online course in the autumn

Teachers will prepare their own lessons in VR 1st half 2022

Multiplier DisCo Conference 2022

National multiplier events in September 2022
Poslední články a novinky
In early April 2022 VirTrain ran a series of workshops at VET schools in Trento, Italy. The project consortium organized a 4 day on-set training in early April 2022 in the Trentino region, Italy. A consistent training with thematic and skill-developing progression the...